Topsham Fire Station – Opening Soon!
Work has started at Topsham Fire Station as featured on Devon Live. The project will convert the unused former fire station into a trendy taphouse and brewery.
Run by Crossed Anchors Brewery the new venue will also feature food from Loluli's Fire and Fish. Opening as soon as November – Topsham Fire Station will provide a great new attraction in the centre of Topsham.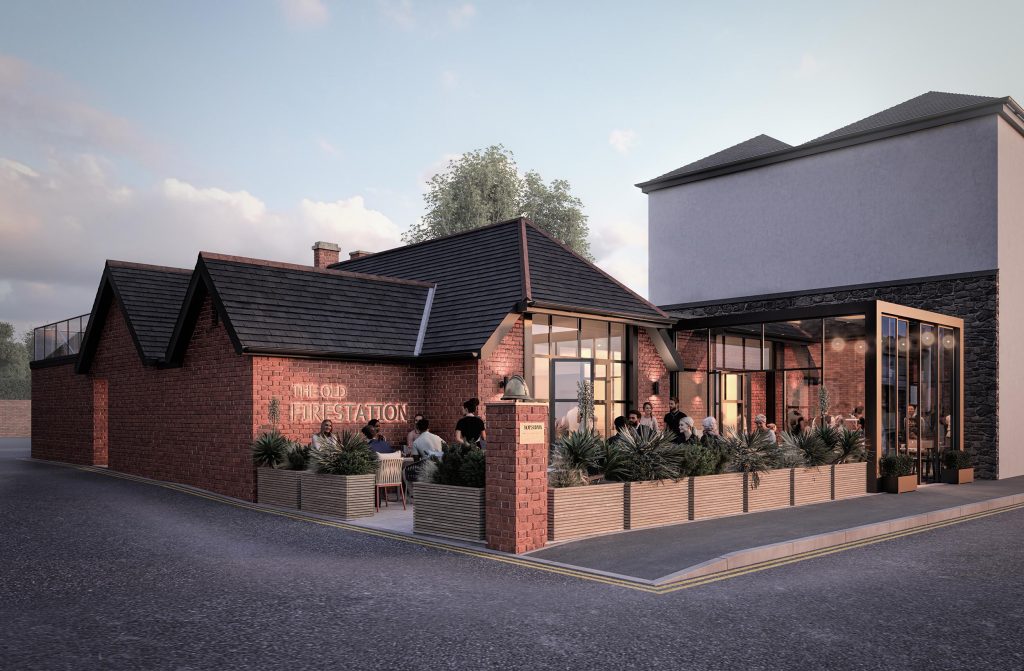 With outdoor seating and a new pergola the brewery and taphouse will promote street life in this central location. Named The Old Firestation in reference to the buildings history. Building on the success of The Grapevine in Exmouth, the taphouse will serve Crossed Anchors delicious selection of beers. Crossed Anchors is a local family run business.
Loluli's Fire and Fish serve fresh local fish cooked over hot coals. All served with their own selection of delicious homemade sauces, flat breads and slaw.
Local businessman Dan Gould bought the unused building. The Gould family have a long history with the building – three generations of the family worked in the old station. Historic photos show members of the Gould family with the first Topsham fire pump. Dan was determined to reuse the building and bought the property to prevent it being knocked down for new housing. The family saw the potential for a new food and drink venue in Topsham. The aim was to retain many of the original features. Crossed Anchors turned out to be the perfect fit and everyone is looking forward to the grand opening.