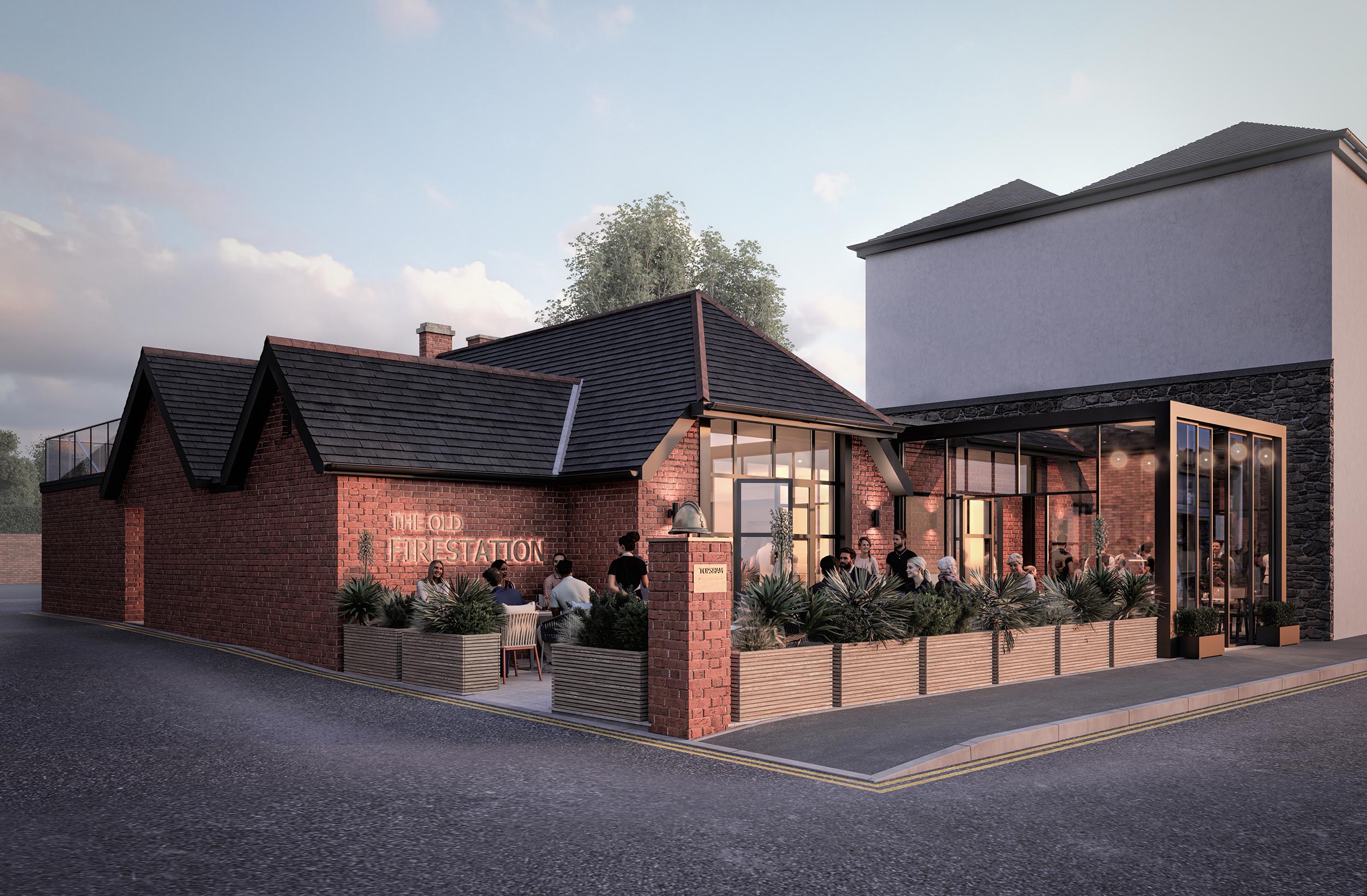 Topsham Fire Station Brewhouse
Change of use planning permission was recently granted for this project in Topsham. The existing fire station has been out of use for some time. Our clients had a long standing family connection with the building and wanted to see it put to good use. The new tenants – Crossed Anchors Brewery – were saw the opportunity to create a new brewery and taphouse.
The project respects the existing building retaining many of the original features. The use of new glazed openings and a new pergola facilitate the proposed change of use.
In the heart of Topsham this is a great opportunity to inject life into the heart of the town. The change of use planning permission includes a patio seating area on the street front.
Hilton Barnfield Architects have previously worked on other change of use projects including Commercial Road in Exeter and Isaacs Yard in Bideford.
Change of use planning permission alters the purpose for which a specific piece of land or property can be used. This process is essential for property owners and developers seeking to repurpose buildings or land..
Obtaining change of use planning permission typically involves submitting a detailed application. This application outlines the proposed changes, potential impacts on the neighborhood, and compliance with zoning and environmental regulations. The local authoirty then assesses the application. The planners will take into consideration factors including
traffic
noise
environmental impact
public opinion
This type of planning permission is crucial for urban development, economic growth, and efficient land use. These projects allows for adaptive reuse of existing structures and contributes to sustainability and revitalisation efforts. Reuse of buildings strikes a balance between accommodating evolving societal needs and preserving the character and integrity of local communities. Promoting orderly and sustainable development.
Local specialists Archilime created the CGIs for this project.